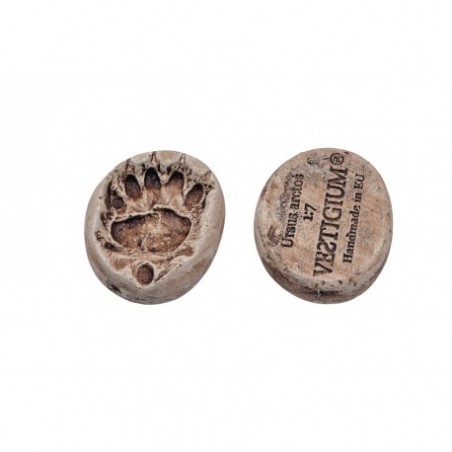  
Bear paw - magnet
VESTIGIUM® handmade ceramic magnet with a 3D bear paw imprint (scale 1:7).
Security policy
Delivery policy
Return and refund policy
VESTIGIUM® handmade magnets with a 3D bear paw imprint (scale 1:7) are made of our special VESTIGIUM® ceraplast mixture for the best shock resistance. Colors may vary slightly. 
A unique gift for kids and all wildlife lovers. An ideal way to educate kids about wildlife. Not suitable for children under 3 years.
Bear friendly label is awarded to products that actively promote bear conservation and contribute to better coexistence between bears and humans.
Bears are shy and usually avoid humans. They are difficult to see in the wild. Often the only sign of their presence are tracks left behind.